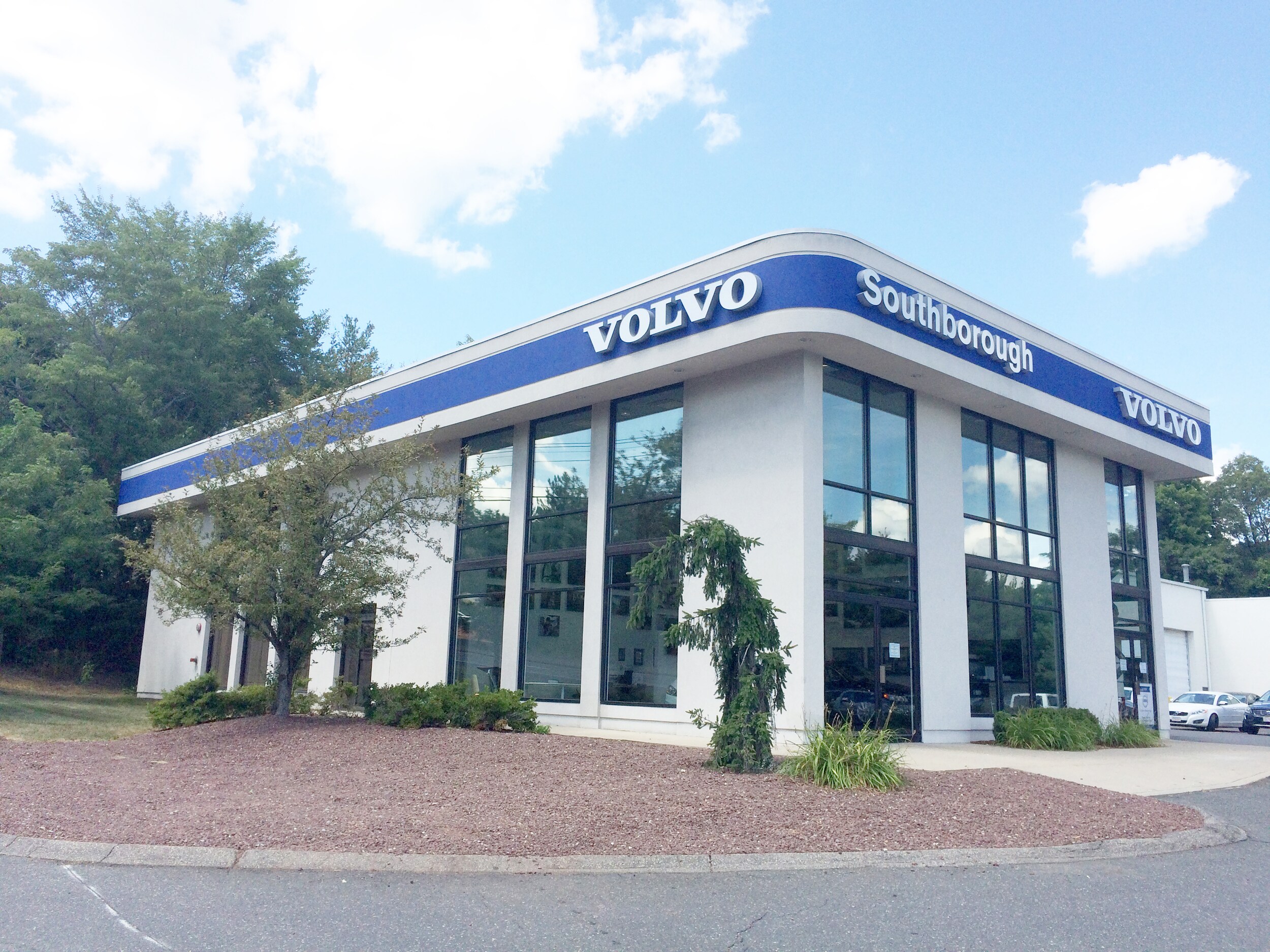 We at Volvo of Southborough are proud that we recently started our third year of serving the local community.
Much has happened over the past years. Here are some of the highlights that we'd like to share with you...
In May of 2015, we began selling our great new Volvo XC90. This vehicle has won numerous accolades throughout the world and is a fantastic, full-size SUV.
In July of 2016 our S90s arrived. The Volvo S90 is a full-size sedan with semi-autonomous drive with great styling, safety, and handling all in a beautiful package. Here is a Volvo that can truly compete, head-to-head, with Mercedes-Benz, Audi, BMW, and Lexus. 
Also in July of 2016, Volvo Cars of North America honored Volvo of Southborough for exemplary results in the Northeast for Sales Customer Satisfaction. We are very proud of this achievement, as it demonstrates that our customer friendly, transparent shopping experience is what today's customers want.
In February of 2017, our newest vehicle, the Volvo V90 Cross Country made it's debut. This is not your father's station wagon! It's a spirited and most unusual vehicle that you need to see and drive for yourself.
And much more is coming in 2017! We await the arrival of our all new XC60, and a new segment for Volvo, our XC40!
We're very proud to offer these vehicles, and more, to you!
So if you're looking for the WOW in your automotive customer shopping experience, then call a Volvo of Southborough Product Specialist today, at 508-571-2400. You'll find out, first-hand, why Volvo of Southborough is the "go-to" dealership for Framingham, Westborough, Hopkinton, and Ashland, MA drivers seeking a New Volvo, a great used Volvo or other make of vehicle.
Come and see our vast range of high quality, Volvo of Southborough-approved pre-owned vehicles.
Find out about the Volvo financing offers available to customers who shop with Volvo of Southborough. With these auto loan and vehicle lease options, shoppers feel at ease, worry-free, and extra satisfied with their purchase.
Experience our "Lifetime Car Wash" program, which provides a weekly, absolutely FREE, Hand Car Wash, for all our purchasers of new Volvos!
Volvo of Southborough isn't only a place for those in the market for a new Volvo car, we're also the go-to spot for those already behind the wheel of a Volvo.
Customers find our car service and maintenance center, also located in Southborough, MA, convenient, competent, and user-friendly.
It doesn't stop there...Volvo of Southborough also hosts an array of services to personalize and enhance your Volvo driving experience. Just ask our onsite auto parts and accessories department what we mean. We have Volvo Polestar optimization and much more!
Still not clear about why so many people trust Volvo of Southborough for all of their Volvo needs? Then come visit our dealership at 251 Turnpike Road (Route 9) Southborough, Massachusetts, and find out for yourself!
Contact Info:
Volvo of Southborough                                                                                                             251 Turnpike Road (Route 9)                                                                                                   Southborough, MA 01772
Showroom Hours
Monday 9:00AM - 8:00PM
Tuesday 9:00AM - 8:00PM
Wednesday 9:00AM - 8:00 PM
Thursday 9:00 AM - 8:00 PM
Friday 9:00 AM - 6:00PM
Saturday 9:00AM - 5:00PM
Sunday 12:00PM - 5:00PM